By Catherine McKinley
The seven wildly popular Harry Potter books spawned, as is well known, several movies. As the 2023 Oscars ceremonies approach, a visit to Scotland's Harry Potter filming locations seems timely. It could be said that Edinburgh is the "birthplace" of the literary Harry Potter since much the writing was done while J. K. Rowling was in Scotland.
In addition, other Scottish areas, influences and connections include:
Professor Minerva McGonagall, initially second-in-command to Albus Dumbledore & Professor of Transfiguration, is from Caithness, located in extreme Northern Scotland. Later, after the passing of Dumbledore, she becomes headmistress.
Quidditch has been a real, although non-flying, sport in the UK since 2017 and is overseen by The Quidditch Premier League. Scotland's team is called the "Scottish Thistles."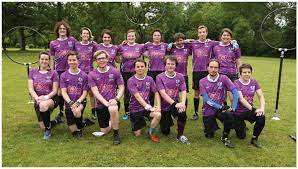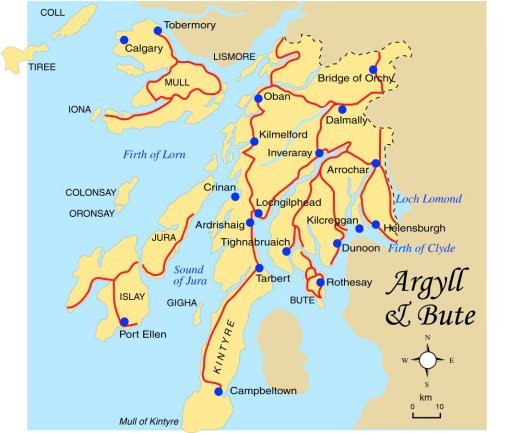 There's a map of Argyllshire, Scotland hanging on the 2nd floor of Hogwarts.The Fat Lady nearby guards the entrance to Griffindoor Common Room, allowing entrance only to those who can give the correct password.
Glenfinnan Viaduct, on which The Hogwarts Express travels.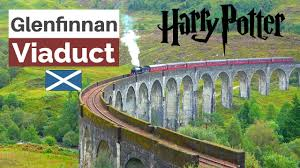 The "Hogwarts Express," a.k.a "The Jacobite," which was re-labeled for the movie.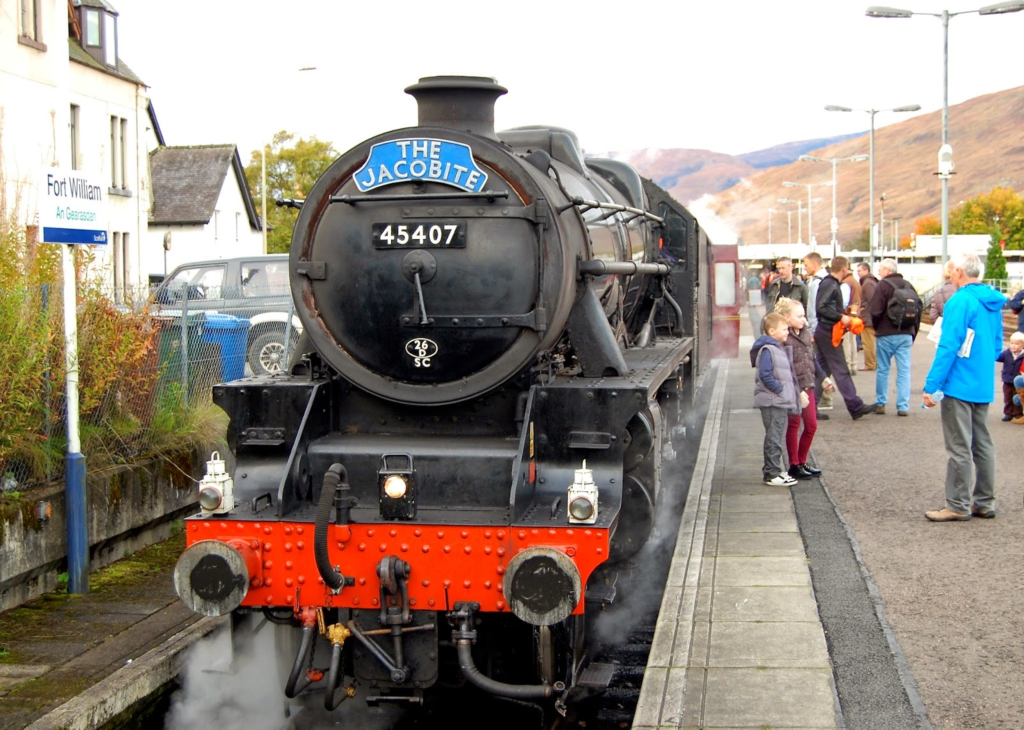 "Diagon Alley," inspired by Victoria Street in Edinburgh.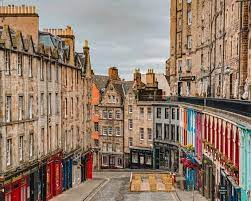 Ainwick Castle, a.k.a. "Hogwarts School of Witchcraft & Wizardry." Right on the Scottish/English border, Ainwick Castle is the second-largest inhabited castle in the U.K. and has been home to the Duke of Northumberland's family, the Percys, for over 700 years. It, and all these Harry Potter locations, operate as tourist attractions and are open to the public.