The SCOT Board of Directors is elected each year at the Annual General Meeting, and new board members are welcome. Meet the current Board Members.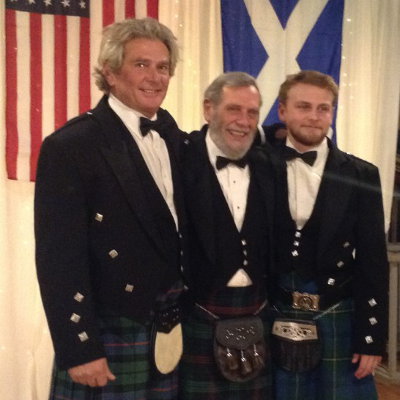 Donald Ross
President, Membership Chairman
Donald's a native Scot and has been living in NC for almost 40 years. He joined SCOT in March of 2002, and has served on the Board since then as Membership Chairman. Also, he has been serving as President of SCOT for the past 6 years. He has also been running the Annual Burns Night at The Country Squire for the past 16 years. He also carried out the duties of Master of Ceremonies at the annual Burns Night held at The Landfall Country Club in Wilmington for almost 10 years. Donald (pictured center) is proudly seen in this picture with his Son and Grandson on one of the few occasions when they all wore Kilts at the 2018 Burns Night.
Clan association(s): Ross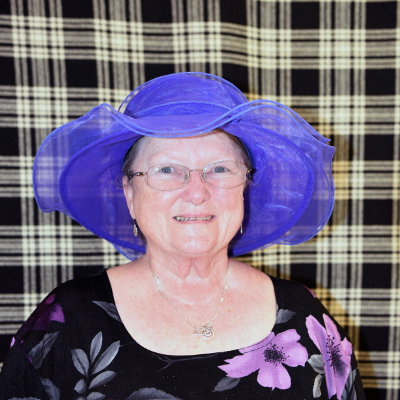 Pat Johnston
Treasurer
Pat has celebrated her Scottish heritage all her life and has been a teacher of Scottish Dance for over 30 years. Sharing this love of Scottish Culture with others is one of her greatest pleasures. One of the founding members of SCOT, Pat has been treasurer of this organization since its inception. She also served as President and has been active in all of the events sponsored by SCOT. Pat was married to the late Steve Johnston, frequent announcer of Highland Dancing. Together Pat and Steve were active as founding members and officers of Clan Johnston/e in America. Pat loves doing things with all her family, especially her grandchildren.
Clan association(s): Johnston/e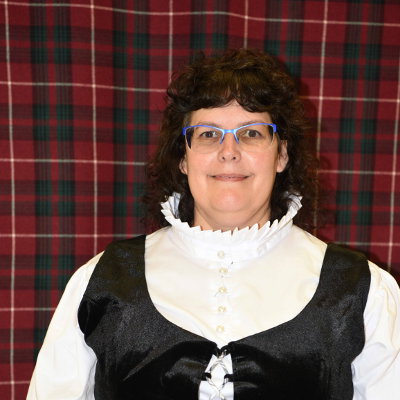 Lara Seltmann
Secretary
Lara is a native of North Carolina, and her family on her mother's side consisted of many Scottish families that settled in the eastern part of the state. She comes from a robust line of Scots that helped shape the history of North Carolina. Her family are descendants of the Clans Mackenzie and Urquhart and the district of Galloway. She became involved with SCOT as her daughter is a highland dancer.
Clan association(s): Mackenzie, Urquhart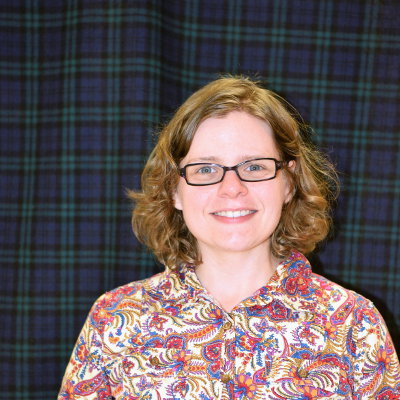 Tiffany Cissel
Tiffany has been captivated by her Scottish heritage her entire life. Throughout childhood, she heard her Scottish grandmother tell stories of her home in Ayrshire through her enduring Scottish brogue; those tales developed into both pride and fascination with Scotland. Tiffany is a graduate of NC State University and enjoys travel, cooking and volunteering at church and in the community. Tiffany has been a proud member of SCOT since December 2014 and Board Member since 2016.
Clan association(s): Gordon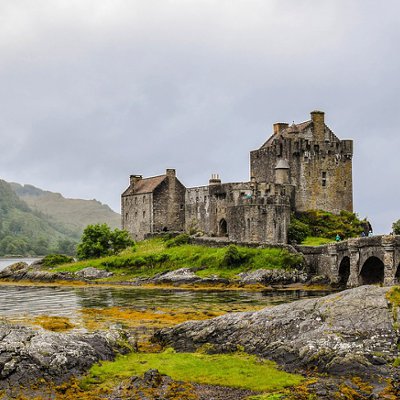 John Donachie
John grew up in Argyll, Scotland. A graduate of Glasgow Caledonian, Edinburgh & Glasgow universities, John moved to Boston in 1997. John's had a career in housing, economic development & public administration & currently works for the Town of Cary. Growing up in the Cowal peninsula with Gaelic speaking grandparents he was always surrounded by Scottish culture. Now with a son who plays bagpipes & a daughter who's a highland dancer he's reconciled to having hearing loss & living in a household dressing like extras from the cast of Outlander. Since moving to Cary in 2007, John's been active in the local Scottish arts scene, performing in & co-producing the Cary Ceilidh & performing at area Burns Suppers.
Clan association(s): Hunter, Menzies & Donnachaidh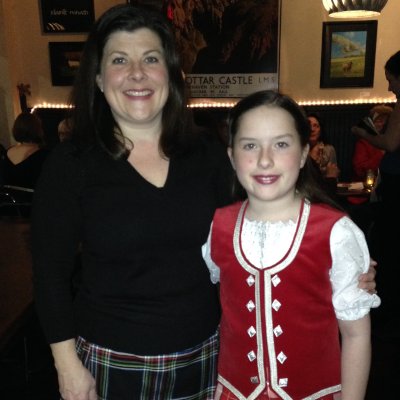 Stephanie England Floyd
Stephanie England Floyd moved from Boston, Massachusetts to Chapel Hill, North Carolina in 2015. She attended Sarah Lawrence College where she studied poetry writing and art history and has worked in fine arts and museum administration. She and her husband, Scott, have three children and her daughters study highland dance with the Annandale Center. She enjoys reading, working out, walking her dog, Flora, and volunteering at her church. She has served as Co-Chair of the Silent Auction and Raffle at the Cary Indoor Highland Dance and Piping Competition. Stephanie's heritage includes Wallace ancestors immigrating to the Carolinas in 1773 and Duffy ancestors immigrating to Rhode Island in 1837.
Clan association(s): Duffy, Wallace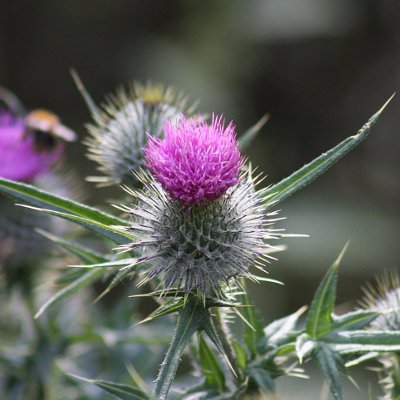 Carolyn McDonald Graf
Carolyn became interested in Scottish culture when she discovered that the stories her father had told her about the massacre of Glencoe were facts in her English history book. She has played in a pipe band, is a premier Scottish Highland Dancer, and enjoys Scottish Country Dancing.
Clan association(s): MacDonald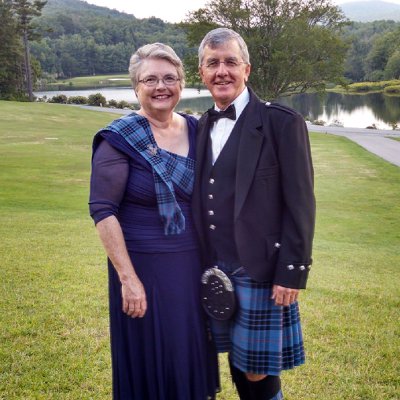 Warren Hinson
Warren is a life-long resident of North Carolina. He met his wife Dianne in the beautiful NC mountains so reminiscent of the Scottish highlands. While Warren and Dianne worked in the Boone and Banner Elk area, their family (now including three children) was often exposed to Scottish influences in architecture, music, art, and life-style. At the Grandfather Mountain Highland Games in 2016, they learned of the SCOT organization, and thus joined to increase their exposure to – and further their enjoyment of – the Scottish history they have since learned is a part of their own.
Clan association(s): Davidson, Mackay (Sept Morgan)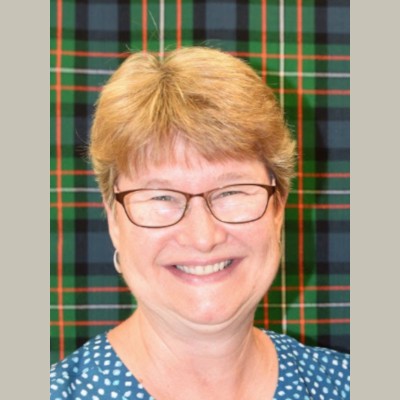 Christine Law
Before settling in Louisiana, Christine's husband's family came from the United Kingdom first to Virginia and North Carolina a long time ago. Christine & her husband have always been curious about their heritage. Once their adult daughter started Highland dance at the Annandale Center in 2015, Christine and her husband were drawn into dance competitions and Highland games. They loved the people they met there and the activities of the games: Highland dance, bagpipes, and athletics. Christine & her family camped at Grandfather Mountain this year and will continue that for many more years. Christine joined SCOT in 2017 and has enjoyed as many activities as she could schedule. What a wonderful way to discover and celebrate Scottish heritage.
Clan association(s): MacLaren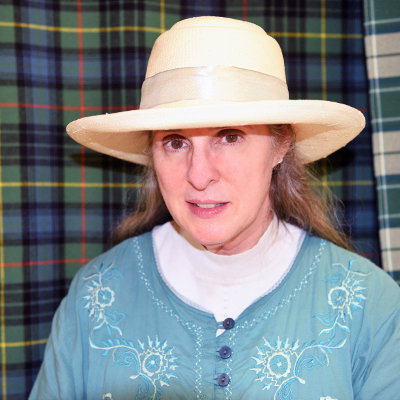 Catherine McKinley, MA
Catherine is the mother of 2 long time Highland Dancers, a Preschool teacher and a Support Group Moderator. Highland dancing was so beneficial to her children that she wanted to support one of the main sponsoring organizations. From it, they learned about teamwork, comradery, discipline, good sportsmanship, the value of pride at doing their best and their Scottish heritage. Clan McKinley derives from "Son of Findlay," started as a sept of Clan Farquharson which is from the Lennox area.
Clan association(s): Farquharson, McKinley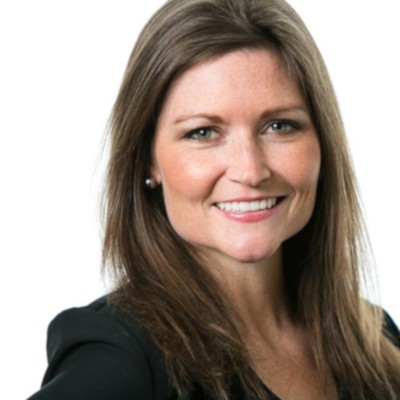 Megan Monroe
Megan was first introduced to Highland Dancing in Cary over 30 years ago. It was dancing that drew Megan into the Scottish arts, but it was the bonds formed with those in the Scottish Community that quickly turned an after-school activity into a life-long passion. Megan has competed across the country and at the national level. Although she's retired her ghillies, she has high hopes her little ones will find that same joy of all things Scottish.
Clan association(s): Munro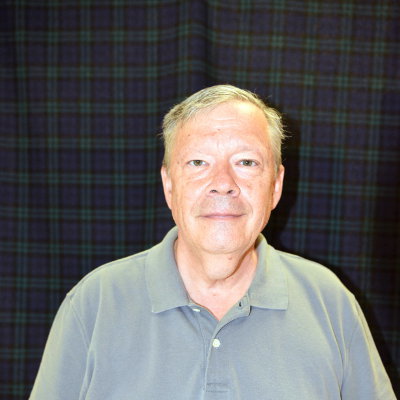 John Sprague
John has been part of SCOT from its early years, serving as the piping and drumming representative on the SCOT Board. His interest in piping began during his freshman year at NCSU when he learned that a new pipe band was being organized at the university. He stayed with the NCSU Pipes and Drums for 42 years, serving as Director from 1977 to 2012. Upon retirement, he formed Piobadh na Triantan, a small ensemble which performs at many SCOT events. He directs the Cary Indoor Solo Piping Competition each spring.
Clan association(s): Dunbar
Scott Suehle
Scott began his journey into Scottish culture as a Highland Athlete over 20 years ago. From there it was a journey into the music, arts, and dance. Husband and father to three Highland Dancers and enjoying traveling to Highland Games up and down the East Coast. Member of SCOT since 2016.
Clan association(s): Campbell, Morrison