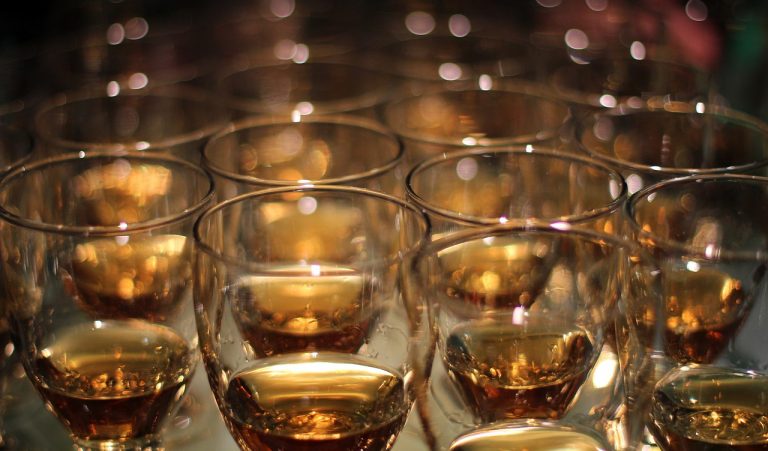 On a cold winter's night each year, SCOT provides an opportunity to warm one's soul by sampling several expressions of Scotch Whisky (not to be confused with "whiskey" with an e!). Our annual Tasting Events typically include dinner and a tasting of five or six different single malt (or cask-strength) whiskies and have been held at many different venues around the Triangle area, including Tir Na Nog, Connolly's, and Prestonwood Country Club. What started out as a simple gathering of friends has evolved into a multi-media educational—and fun-filled– experience of the biology, chemistry, etymology, geography, and history of Single malt Scotch whisky—the "water of life."
We look forward to sharing a dram (or two, or five) with you at our next Whisky Tasting Event!
Where
Prestonwood Country Club
300 Prestonwood Parkway, Cary NC 27513
919-467-2566
When
February 22, 2024
6:30-8:30 p.m.
What's included
Whisky tasting with 6 whiskies
Magnificent buffet
How Much
$50 (SCOT members)
$57 (Non-SCOT)
$37 (SCOT, Nae Whisky, Buffet only)
Pay via PayPal
Contact
For more information, contact chill@rti.org.