Hiking the West Highland Way
By Bill and Margaret McCulloch
Outdoor pursuits in Scotland? For many, this means golfing and fishing. For us, this means hiking! And for us, the best hiking in Scotland means the West Highland Way. So, it was not surprising that after deciding to do some serious hiking before age really caught up with us, we once more found ourselves setting out on "The Way" in May 2018, a full 35 years after first completing it.
The West Highland Way, called after the region it covers and still Scotland's most popular long-distance hiking trail, opened in1980. Stretching 96 miles (154 Km) from just outside Glasgow, Scotland's largest city, it weaves through her first National Park, skirts her largest loch, Loch Lomond, crosses the vastness of her largest moor, Rannoch Moor, slips past her most famous glen, Glen Coe, and ends in Fort William, the Highland capital, at the foot of her highest mountain, Ben Nevis.
In 1983, just recently married, in our mid to late twenties and still living in Scotland, we walked the Way in seven days, carrying large rucksacks with all our hiking supplies. We stopped short of taking camping equipment: it was B&Bs or small hotels for us – we relished hot showers and a soft bed every evening!The experience was marvelous and rewarding, despite some distinctly Scottish weather, and, over the years since then, even though living in the US, we had grown keen to repeat it.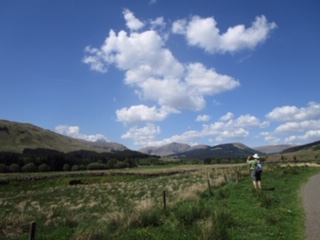 Flash forward to 2017 and the start of a full year of planning for "The Way, version 2". Loads of decisions had to be made and early arrangements put into place. What month, how many days? South to north or vice versa? How many miles per day – and where to stop? What type of accommodations, how early to book – and how big a backpack could we possibly carry????
We chose the month of May for a number of reasons. Scottish weather is often kind to walkers in May, the UK and European schools are still in session, and the influx of overseas walkers tends to be smaller, keeping the Way a bit less busy – and it can get very busy these days, unlike in 1983! Native Scots will also understand that May is a good time of year since there are no midgies about to plague the walkers!
Normally, the route is completed from south to north. Starting in Milngavie just outside Glasgow (see photo), the southern parts of the Way provide easier walking as you set out, and can be broken into shorter sections, preparing you for later challenges. Gradually, entering the Highlands, the terrain becomes more rugged and remote. We chose to go south to north again, but to take 8 days this time, meaning an average of 12 miles per day. However, after perusing the map of the Way to decide our stopping points, it became clear that we would be walking between 7 and 16 miles daily.
Then we turned to our accommodations. Once again we preferred to use small hotels and B&Bs, booked well ahead of time – be warned, these can be in high demand. However, a variety of other overnight options are available – camping, glamping, hostels and lodges to name a few.
And our backpacks? We had a guardian angel: Margaret's sister Lesley volunteered as "sherpa" to transport our baggage, check into accommodations and make dinner arrangements. No large rucksacks for us this time – we could walk with a day pack! If you don't have an obliging sherpa available and don't want to carry all your baggage on your back, there are services which will do this for you, as well as companies who will plan your whole trip.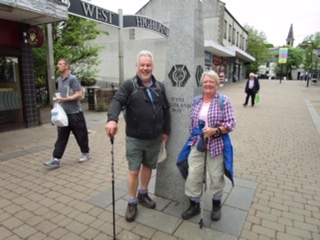 So, flash forward one more year, to May 2018, when we set off once again to walk the Way. Standing at the start, we wondered: were we up to this physically? And mentally? How different would it be second time around? What would the high and low points of the Way be for us?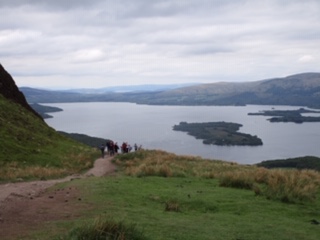 Well, we had trained for months, and deliberately broke our hike into manageable chunks, especially initially, so thankfully we experienced only minor aches and pains. Mentally, we loved it! The toughest stretches were not the Highland passes, but the staggeringly rugged and seemingly endless Loch Lomond shore – never to be underestimated. As always in Scotland, we had prepared for bad weather, but we were lucky – it was beautiful: sunny, hot and no rain. Our one regret was we had no portable water filter system: it would have been very useful on our last, hot, 16 mile day.
The Way was much busier than we remembered – but this led to a wonderful camaraderie. Other highlights were too many to list – bluebells carpeting the woods, Loch Lomond in the sunshine, the magnificent Buachaille Etive Mor guarding Glen Coe (see photo), and the unsurpassed views of the Highland peaks as we hiked ever northwards.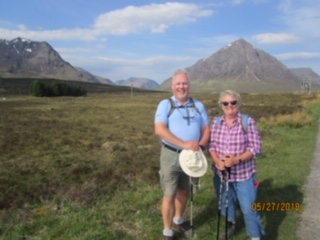 How ultimately to describe this experience? Wonderful, challenging, nostalgic. Exhausting, knee-wrenching, muscle aching. Breathtaking, spectacular, wholly satisfying. All of the above, of course! We're so thankful we rose to the challenge posed by our beloved native land. We've given you a flavor and some pointers – we hope you'll take up the challenge too, and walk the Way!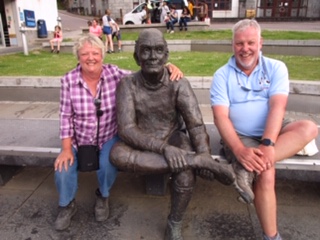 Tastes of Scotland
by Carolyn McDonald Graf
Strawberry Scones
Strawberries are a wonderful spring treat. The strawberry season begins in Scotland in mid-June but is nearly passed in North Carolina by then. Just as in the United States, there are many "pick your own" strawberry farms in Scotland and people enjoy a strawberry picking outing there as well. Although strawberries are now available year round, there is nothing like ones picked fresh.
The very first garden strawberry was grown in Brittany, France, during the late 18th century. But, long before that, wild strawberries were commonly harvested and sometimes cultivated.
The strawberry fruit was mentioned in ancient Roman literature in reference to its medicinal use. The entire strawberry plant was used to treat depression. The French began taking the strawberries from the forest to their gardens for harvest in the 14th century. Charles V, France's king from 1364 to 1380, had 1,200 strawberry plants in his royal garden. In the early 15th century western European monks were using the wild strawberry in their illuminated manuscripts. The strawberry is found in Italian, Flemish, and German art, and in English miniatures.
Scotland has been famous for strawberries for more than 100 years. The long cool summer days are perfect for growing sweet and flavorful fruit. The main berry-growing areas are Perthshire and Angus, but Aberdeenshire, Fife, the Highlands, Ayrshire and Arran and the Scottish Borders also have berry fields. Each year at Wimbledon, visitors eat around 20 tons of Scottish strawberries with 7,000 quarts of cream
Other interesting strawberry facts:
It is suggested that the Frasers were a tribe in Roman Gaul. Their badge was a strawberry plant which is fraisier in French.
The nickname for Blairgowrie in Perthshire was Berry Town.
Today, Scottish farmers produce around 4,700 tons of strawberries.
If you can't find a farm to pick your own strawberries, the ones from the produce section work very well in this recipe for Strawberry Scones.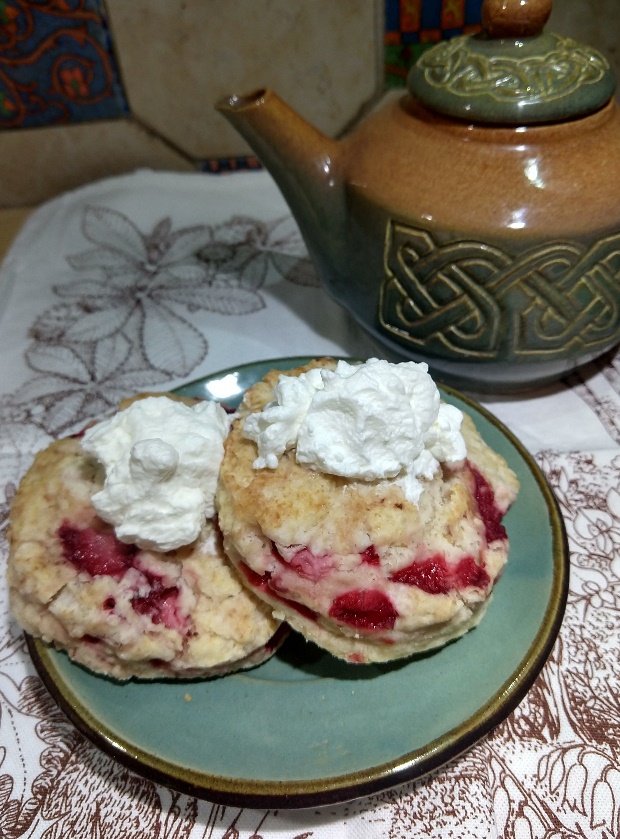 Strawberry Scones
2 1/4 cups (280 grams) all-purpose flour
1 tablespoon (15 grams) baking powder
1/4 cup (50 grams) granulated sugar
1/2 teaspoon table salt
6 tablespoons (85 grams) cold, unsalted butter
1 cup (about 130 grams) chopped very ripe strawberries
1 cup heavy cream
Preheat oven to 425 degrees. Line a large baking sheet with parchment paper.
In the bottom of a large bowl, whisk flour, baking powder, sugar and salt together. Add butter, either by cutting it in with two knives or a pastry blender. Cut it into the flour mixture until the mixture resembles a crumbly meal with tiny pea-sized bits of butter. Gently stir in the strawberries, so that they are coated in dry ingredient, then stir in heavy cream. When you've mixed it in as best as you can, go ahead and knead it once or twice in the bowl to create one mass. Do not worry about getting the dough evenly mixed. It's far more important that the dough is not overworked.
Generously flour your counter. With as few movements as possible, transfer your dough to the counter, generously flour the top of it and with your hands or a rolling pin, gently roll or press the dough out to a 3/4-inch thickness. Cut into 2 1/2-inch circles with a floured biscuit cutter or top edge of a drinking glass, pressing straight down and not twisting as you cut. Carefully transfer scones to prepared baking sheet, leaving a couple inches between each.
You can re-roll the scraps of dough, but don't freak out over how wet the dough becomes as the strawberries have had more time to release their juice. They'll still bake up wonderfully.
Bake the scones for 12 to 15 minutes, until bronzed at the edges and the strawberry juices are trickling out of them in places. Cool in pan for a minute, then transfer to a cooling rack. Serve warm or at room temperature.
Do ahead: Scones are generally best the day they are baked. However, if you wish to get a lead on them, you can make them, arrange them on your parchment-lined sheet and freeze them. If you're prepping just one day in advance, cover the tray with plastic wrap and bake them the day you need them. If you're preparing them more than one day in advance, once they are frozen, transfer them to a freezer bag or container. Bring them back to a parchment-lined sheet when you're ready to bake them. No need to defrost the frozen, unbaked scones, just add 2 to 3 minutes to your baking time.

Recipe source: https://smittenkitchen.com/2012/06/strawberries-and-cream-biscuits/
Inaugural SCOT Cookbook
by Christine Law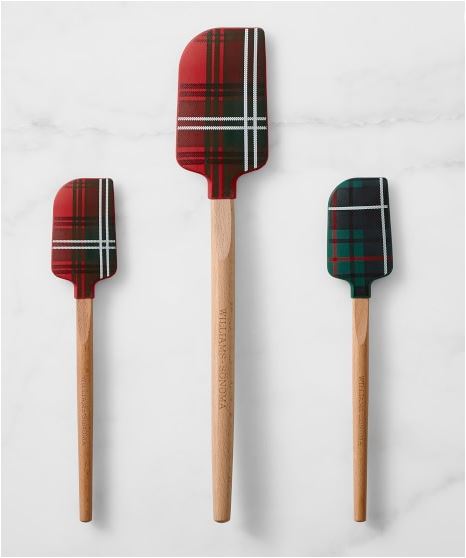 We want to make a cookbook out of your best Scottish recipes. We are not just asking you to share the recipe, but do you know the history? Was it Grandma's? What is your family's favorite memory about the recipe? Do you have a picture of the dish? We will collect the recipes now through the end of July. We hope to test the recipes. Then, compile the cookbook to be ready for the holidays.
Submit your recipe and write up here!
Deadline: Fri, July 31st
Nobel Laureate Scots & their Contributions to Medical Science
by Catherine McKinley
As we all shelter-in-place and deal with the world wide COVD-19 pandemic, some good news seems warranted. The human family has, and continues to, endure assorted plagues and diseases. However, brilliant scholars and scientists have, also, given us the tools of prevention and cures, including three prominent ones of Scottish origin.
Sir Ronald Ross – Discovery: Mosquitoes Carry Malaria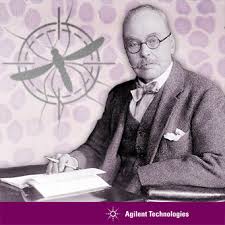 On August 20, 1897 Ronald Ross, an 1879 graduate of the Royal College of Surgeons found a malaria parasite while dissecting the stomach tissue of an anopheline mosquito. Further research confirmed that malaria is carried by, then spread to, animals and humans by mosquitoes. Dr. Ross then traveled to various malaria hot spots including Egypt, Panama and Africa. Unable to find the cure he sought, he did, along with others to devise mosquito protection methods such as special netting. The team also developed drugs which could reduce the risk of infection by 90% if taken before, during & shortly after trips to high malaria areas or, if need be, to control symptoms.
Dr. Ross won the Nobel Prize for Physiology/Medicine in 1902 and was knighted in 1911. Since 1930, August 20th has been observed as "World Mosquito Day" in his honor. Programs and events to further malaria awareness and research are held.
Doctor John James Rickard MacLeod – Discovery: Insulin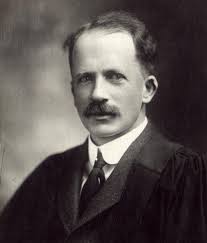 Born in 1876 in Perthshire, Scotland, Dr. John J.R. MacLeod received his medical degree from the University of Aberdeen in 1898. After being awarded an Anderson Traveling Fellowship, Dr. Macleod taught, and lectured in, Leipzig (Germany), London, Cleveland, Montreal & Toronto. He then returned to the University of Aberdeen as a Regius (royal subsidy) Professor of Physiology.
It was already known that Diabetes results when the pancreas fails to produce the insulin needed to convert blood glucose into energy, which causes blood sugar levels to become dangerously high. Dr. MacLeod and colleague, Dr. Frederick Banting, were able to extract insulin from cattle pancreas, which resulted in saving lives. Dr. Banting and Dr. MacLeod were, jointly, awarded the Nobel Prize for Physiology/Medicine in 1923.
Sir Alexander Fleming – Discovery: Penicillin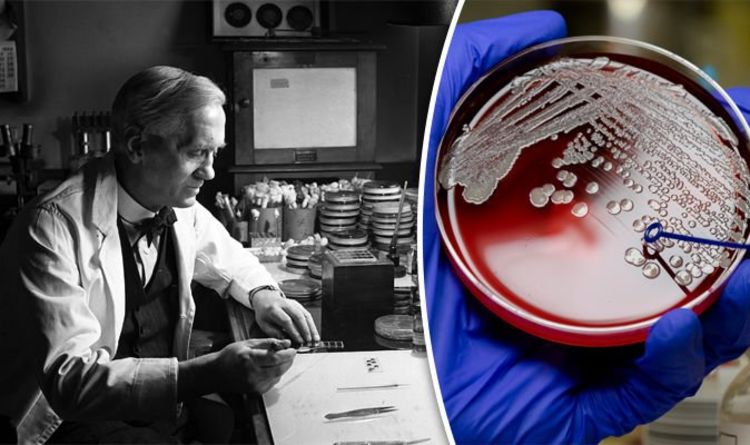 Born in 1881 in Ayrshire, Scotland, Alexander Fleming received a degree from the Regent Street Polytechnic. He worked for a few years in a shipping office until an uncle left him an inheritance substantial enough to attend St. Mary's Medical School/London University.
Dr. Fleming served, during WWI, in the Army Medical Corps during which he observed that numerous soldiers died, not from battle wounds, but the resultant infections. During his, later, experimentation, Dr. Fleming noticed that bacteria dissolved when in proximity to the mold colonies which grew in an uncovered Petri dish. This started him on the road to recommending mold based penicillin production. In 1944, Dr. Fleming was knighted. In 1945, he was awarded The Nobel Prize for Physiology/Medicine.